The incidence of childhood dental caries in the poorest areas of Scotland is 30 percent higher than in the least deprived areas. The British Dental Association is calling for the Scottish government to work harder and faster to address this inequality. Is oral health inequality like this the norm, or is this an exception? What else can we do as a profession to close the gap between our most privileged and least privileged patients?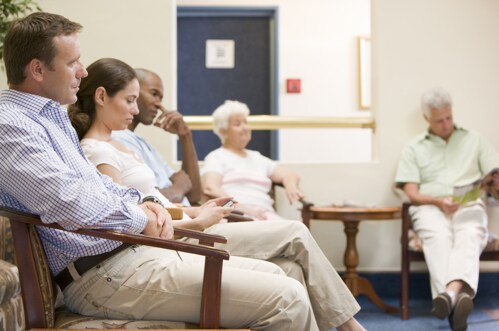 What Is Inequality in Oral Health?
Many areas of the world are experiencing a reduction in dental diseases, but not all patients are benefiting. Lower rates of periodontal disease and dental caries in some populations are offset by high rates of disease in other groups.
Just like the situation in Scotland, comparing regional levels of dental disease (such as the rate of childhood caries, periodontal disease or oral cancer) often reveals a geographic lottery. For example, individuals who live in an economically disadvantaged area are more likely to have higher levels of decay. Oral health inequality isn't limited to city lines, either. Certain excluded groups, like people who are homeless or incarcerated, also experience a higher burden of disease.
What Causes Inequality?
Several important factors of a person's living situation, called social determinants of health, may increase the likelihood of disease and contribute to inequality. According to the World Health Organization, "The social determinants of health are the conditions in which people are born, grow, live, work and age." Important determinants include:
Employment status. Underpaid or unemployed people often cannot afford dental care.
Social exclusion. This complex category includes factors like racial and gender discrimination, HIV status and unequal access to employment or education.
Social support. Some people can't attend dental appointments because of a lack of transportation or home care help.
Food and nutrition. Limited access to healthy food, for financial or other reasons, can impact patients' risk of developing caries and other oral and systemic health conditions.
What Initiatives Exist to Address These Problems?
Many global programs are working to address oral health inequality. According to the Australian Dental Association, for example, indigenous Aboriginal and Torres Straight Islander children have twice the caries rate of non-indigenous children. The Australian Dental Association is currently in the midst of a national effort to identify barriers to care and promote oral health education in disadvantaged populations.
In sub-Saharan Africa, meanwhile, the Kenyan Oral Health Initiative is addressing inequality by creating mobile dental camps in rural areas where there is a shortage of dentists. Finally, Groundswell's efforts to address the needs of the homeless population in London include a survey of dental pain and disease among people experiencing homelessness, and education about their right to access public health care.
How Can Dental Professionals Adapt Their Practices to Be More Conscious of Inequality?
The number one way dental professionals can fight oral health inequality is to get to know their community. Where is there the most need in your city, county or state? Could you help by providing outreach to local schools or community centers? Break down barriers through education and outreach, and be inclusive to the community your practice serves. If you're not sure what a population needs, ask for advice at a local community center or your local department of health and human services.
If you want to do more, charities like Work the World and Dentaid are often seeking oral health providers to volunteer in both their home countries and abroad. Opportunities to volunteer through other channels are also available.
You can also participate in conferences about dental public health and inequality. The International Centre for Oral Health Inequalities Research and Policy includes individuals from 15 countries. Its mission is to tackle inequalities head-on and share research and policy among dental professionals.
If you are passionate about expanding the world's access to oral care, connect with establishments in your area and across the globe to do your part in making a difference.