The full speaker program has been announced for the 2018 #ColgateTALKS eConference – Be One Step Ahead with Prevention.
Be One Step Ahead with Prevention is the third of Colgate's annual #ColgateTALKS eConferences, which bring together a wide array of international speakers, including dental experts, digital and market research specialists, students and patients, to discuss the oral healthcare of the future. The 2018 event will be hosted by Natália Savková, General Secretary of the International Dental Students' Association.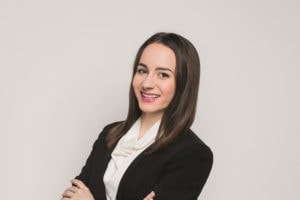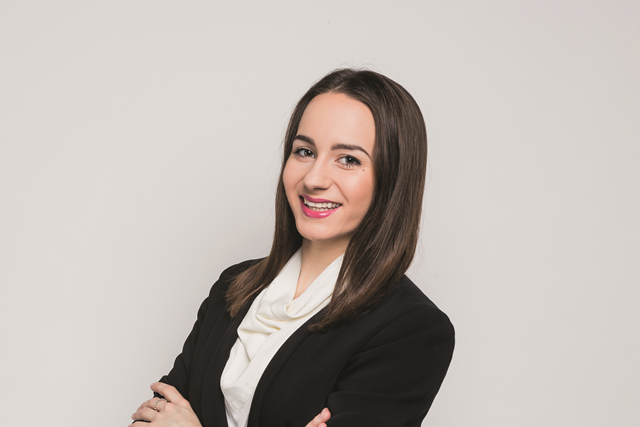 For the first time, Colgate is holding the event on two weekday evenings (April 25 & 26, 2018) and all dental professionals and current dental students in Europe are invited to attend these live webinar sessions. Colgate's successful eConferences in 2016 and 2017 were attended by over 3,000 young dental professionals from across Europe. 98% of the attendees said they would recommend the eConference to their peers. Register here now!
The Program for – Be One Step Ahead with Prevention – the 2018 #ColgateTALKS eConference
DAY 1:
Wednesday, April 25 7-9 pm CET (Paris, Berlin, Rome) / 6-8 pm GMT (London, Lisbon)
Do You Really Know Your Patients?
In this session, extensive market research throughout Europe will show what your patients really think about oral care. Learn what motivates them for oral care and find out about their diverse expectations.
Presenters: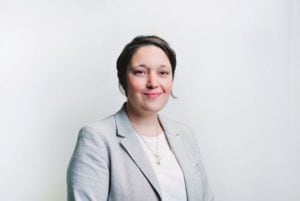 Stephanie Poupinneau: Stephanie is a market research professional with GfK, an internationally renowned market research company. In her role as Research Director, Stephanie is leading and coordinating international and local quantitative studies, especially in the field of product innovations.
Henrique Soares Luis: Henrique is a dental hygienist who trained in Portugal and the USA. He is currently the Head of Clinical Internship for Dental Hygienists at the dental faculty of the University of Lisbon and a member of the taskforce for the Common Education Framework (CEF) of the European Dental Hygienists Federation. He was also a member of the Board of Directors of the International Federation of Dental Hygienists.
Whole Mouth Health: The Patient and the Science
In this session, we will consider what your patients might not be telling you. There will be a discussion with a real patient about the role of prevention, followed by a presentation of the evidence-based guidelines promoted by the European Federation of Periodontology (EFP) to simultaneously prevent caries and periodontal diseases.
Presenters:
Rachel Liechti: Rachel is 43, married and a mother of two (11 and 12 years) living in Surrey, near London. Friends and family know her as a talkative organizer! Rachel and her dentist, Smita Mehra, will tell us how they work together to be one step ahead with prevention.
Smita Mehra: Smita is the principle dentist and managing director at Neem Tree Dental Group, a leading dental group in London and the South East of England, where she focuses on the patient journey and customer service. Smita also uses her experience in the role of Clinical Director for Samera Dental Business Advisors.
David Herrera: David is a full-time Professor of Periodontology, Associated Dean for Clinics and Co-Director of the European Federation of Periodontology (EFP) Graduate Program in Periodontology at the University Complutense of Madrid (UCM). His work has been published in more than 85 scientific publications in JCR journals.
DAY 2:
Thursday, April 26 7-9 pm CET (Paris, Berlin, Rome) / 6-8 pm GMT (London, Lisbon)
Prevention in Your Practice: A Win-Win for You and Your Patients
How can you implement successful prevention strategies in your dental office? In these presentations you will hear about practical examples from the UK and Italy.
Marco Pacini: Marco is Business Development Manager and CEO and partner at Key-Stone, a market research institution with more than 15 years presence in the dental segment. He's a researcher and project manager of proven experience and an experienced conference speaker, both in face-to-face events and digital.
Rema Hamad: Rema is an Associate Dentist at a practice based in Salford, Greater Manchester, which was a pilot practice for the current dental contract reform program being carried out in England. Rema has also practiced in Liverpool, Merthyr Tydfil and Cardiff; working in both primary and secondary care. Rema has specific interests in prevention in practice and Dental Public Health.
Getting Your Patients Totally Ready for Whole Mouth Health
Learn about the actions you can take to get your patients Fit 4 Prevention – and to empower them for Whole Mouth Health.
Johan Woelber: Johan is a dentist and research associate at the Department of Operative Dentistry and Periodontology of the University of Freiburg, Germany. His main fields of research are psychology in dentistry, education research, periodontology and health promotion. One of his fields of interest is motivational interviewing.
Richard Hogan: Richard Hogan is a Manager of Clinical Studies & Method Development for the Colgate-Palmolive company. Based at the Colgate-Palmolive Dental Health Unit, a unique, 50-year collaboration between the University of Manchester and Colgate-Palmolive, Richard's research interests focus on diagnostic technologies. Richard has also worked as a general dental practitioner for NHS Scotland.