The 4P medicine model focuses on a patient's individual history and needs, not just on the symptoms of a condition. To benefit from the 4P model in dentistry, your patients need to be educated on all four aspects: predictive, preventive, personalized and participatory. Engaging your patients with this new frame of reference for care can help you motivate them to protect their own oral health.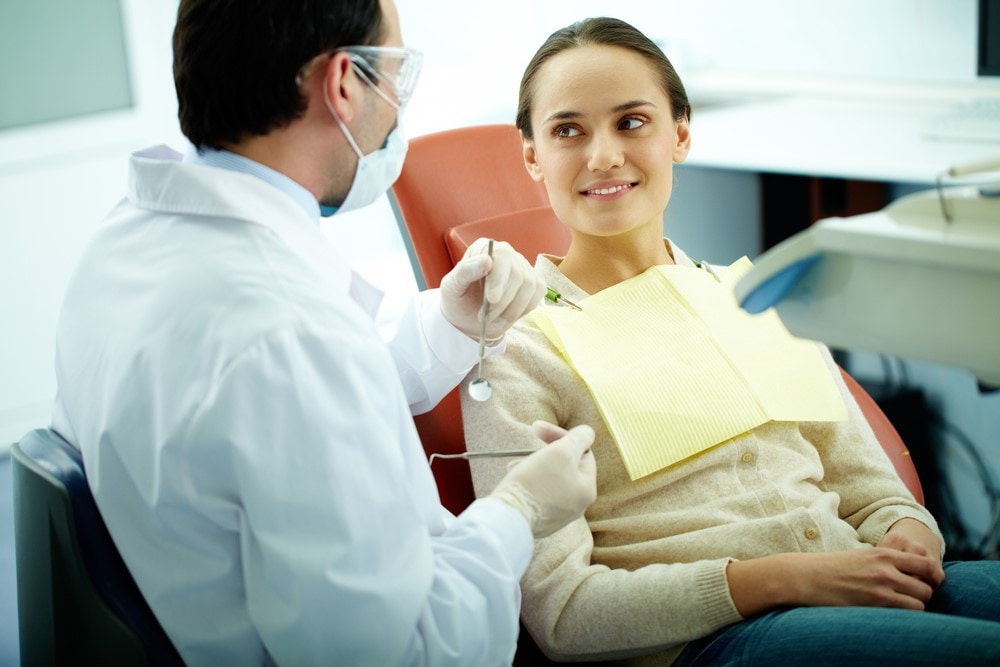 Predictive: Harnessing the Power of Your Patients' Genes
The first part of the 4P model focuses on how predictive factors can impact a provider's care recommendations. According to the Institute for Systems Biology, predictive medicine involves identifying genetic risks and the earliest signs of an illness before it is apparent. A greater awareness of risk factors allows you and your patient to create a plan based on the evidence available.
Ask your patients to provide a family history of systemic diseases like diabetes and heart disease, and oral diseases, to help identify possible future risks. Evidence is also emerging that some oral diseases have genetic links. The ability to anticipate what may ail a patient in the future can be used to help prevent the onset of disease or reducing its impact.
Preventive: A Useful Reminder
Prevention may seem like the most obvious part of the 4P medicine model. However, introducing the 4P model is a good time to remind patients how crucial it is to prevent disease and also to recognize the earliest signs of a disease when it is easiest to treat.
Think about prevention as it applies to gingival inflammation and caries. Patients may know that thorough brushing and interdental cleaning prevents bleeding gums and demineralization of the teeth, as induced by dental plaque. However, they may not know that both periodontal diseases and caries can be reversed in their early stages by effective oral care. Surprise them with this good news and empower them to act before irreversible periodontitis or a cavitated caries lesion occurs.
Consider recommending the new Colgate Total® to your patients who want to do more to achieve Whole Mouth Health. You can explain the importance of protecting 100% of mouth surfaces. The new Colgate Total® fights bacteria on teeth, tongue, cheeks, and gums for Whole Mouth Health* 1 .
Personalized: Patients as Individuals
The recommendations you give your patients should be as individual as they are. Consider predicted diseases/conditions and use selective interviewing to discover a patient's motivators for Whole Mouth Health and what specific products could benefit them. They may be interested in learning how to protect their gums while whitening, or they may gravitate toward dental apps that provide real-time feedback and coach them on brushing to help them keep up with home care.
Personalized care should also include an individual risk assessment for oral diseases, including dental caries. Fluoride toothpaste is a good choice for all of your patients, but a teen in braces may need a different strength or formula than an older adult who experiences dentin hypersensitivity.
Finally, consider your patients' individual capabilities when you are formulating a care plan. For an arthritic patient who finds manipulating floss painful, for example, you could recommend an alternative like interdental brushes. Demonstrating that you understand your patients' individual needs motivates them to be involved in their own care.
Participatory: Treatment Through Teamwork
Recognizing your patients' individuality also means listening to their opinions and goals for their own care. Informed patients who seek a holistic approach to dental care may already be aware of the 4P medicine model and want to participate. Other patients who are not used to collaborating with a dental professional may need encouragement to share their oral health goals.
A key part of shared decision making is educating your patients so that they can make informed choices. The Pharmaceutical Journal suggests that health care providers equip patients with information about the benefits and risks of any suggested treatment, along with alternative options and an explanation of what will happen if no treatment is pursued. You can use educational decision aids like brochures, videos and authoritative websites to help with this process. Lest you think your efforts will fall on deaf ears, a Cochrane review found that patients who were given decision aids had a better understanding of their own health risks and were ultimately more satisfied with their treatment.
The integration of the 4P medicine model in dentistry recognizes your patients as individuals with their own risk factors and needs. Using this model to create a personalized plan that patients will engage with can help them achieve and maintain excellent Whole Mouth Health for years to come.
---
*Statistically significant greater reduction of cultivable bacteria on teeth, tongue, cheeks, and gums with Colgate Total® vs non-antibacterial fluoride toothpaste at 4 weeks, 12 hours after brushing.
1Prasad & Mateo, July 2016, internal report.