Like many dental hygienists, I spent my clinical career working part-time at two different dental offices. When it's time to plan time off for a holiday — or to make plans for when your children are out of school, getting that time off can become a logistical nightmare.
Thankfully, it is possible. And it doesn't have to be a headache, either. Taking the right steps can help you schedule your trip and give you the chance to actually relax when you're gone.
1. Check the Paid Holiday Policy of Each Dental Office
Does each dental office have requirements for the amount of advance notice you need to give for time off? Some dentists may prefer two weeks' notice while others ask for longer. If you need something different, it doesn't hurt to ask. Most dentists won't care if you take a day off as long as one of the other dental hygienists is willing to cover for you.
Everyone needs a holiday at some point. Your office manual may actually dictate whether you have to schedule your paid holiday during a time that the office is closed. If you don't use your holiday days correctly, you could lose them altogether.
2. Work with Other Hygienists
Once you're familiar with the holiday policies, the next place to start is your peers. Ask other dental hygienists if they plan on taking some time in the near future, and offer to fill in for them (if it's one of your days off), in exchange for them working your hygiene day. Even if you don't trade days, you'll still enjoy some extra pay from time to time. They may even be willing to pick your day up, no questions asked. Your fellow dental hygienists are your best support!
Some offices have no problem calling a temp agency while others do. I always recommend having a network of part-time or non-practicing dental hygienists on standby in your phone directory. It's perfect for times like this. Networking is key! If you need to go straight to the temp agency, ask for recommendations to make sure it's someone your patients will be happy with.
3. Verbalize Your Holiday Plans
Let your office know as early as possible if and when you'll be trying to take off, and what your plan is to cover for your patients. This can be a good time to put out feelers to see if certain days off might be better than others. Have everything thought out prior to bringing it up – that way you have answers for any questions you're asked.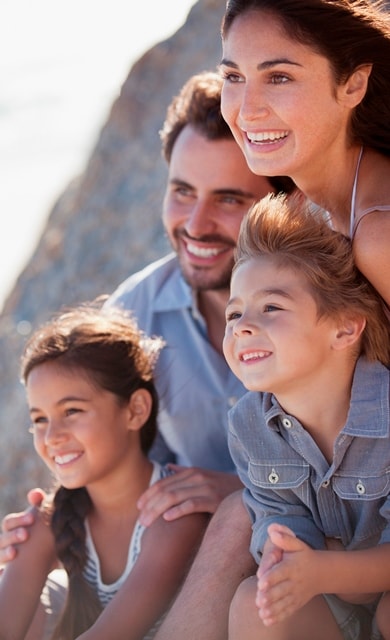 4. Put It in Writing
Once you've worked out your consecutive days off, submit your holiday requests in writing to the dentists and office managers in the offices you work in, and keep a copy for yourself. Be sure to include the date it was submitted, the dates off and who will be filling in for you. Take the word "request" loosely, though; think of it more like a "notification." Because you've already verbalized your holiday plans, this is to document that you're actually following through. Being proactive gives the dentist or office manager more of a reason to go ahead and approve it.
I once knew of an office that required a six-month advance notice for paid holiday. Usually this is because holiday requests are happening too frequently, but it still isn't a reasonable policy for staff to adhere to. By planning ahead and using the tips above, you can get a holiday scheduled in even the busiest of seasons.
Takeaways
Reference your office manual's policy on paid holiday.
Work with other hygienists to cover for you.
Verbalize your plan and discuss dates with your employer.
Submit a written notice concerning the specific days you're taking off.