Mirissa D. Price is a 2019 DMD Candidate at Harvard School of Dental Medicine and future pediatric dentist. She serves as a Give Kids A Smile Leadership Ambassador with the ADA Foundation and her interests include addressing barriers and access to pediatric dental care, inter-professional collaboration and dental education. In this article she introduces social media marketing for dentists. 
Before I entered the dental field, I found my dentist online — on social media, to be exact. Now, I see people making this same social media-influenced decision every day and using a dentist's online presence to guide their selection of a practice.
Eurostat found that over 47 percent of businesses in the European Union are using social media to share information about their services and products. While social media marketing for dentists is a cost-effective tool, it does require consistency and a little creativity. Check out these answers to common questions and simple tips to help you build your social media presence and become the dentist your future patients choose.
Q: How Do I Get Started With Social Media?
A: Social media marketing for dentists begins with a simple task: defining and building your brand. Perhaps you're a periodontist or you run a large, multi-group practice. There are bound to be other dentists in your community, and the average patient may not know what separates you from your colleagues down the street. Social media offers you the opportunity to let your future patients know exactly what makes your office unique. Do you focus on treating pediatric patients? Are you bilingual? Before starting a social media marketing initiative, chat with your team and nail down the characteristics that define your team and your practice. Then, allow these strengths to shine in your social content.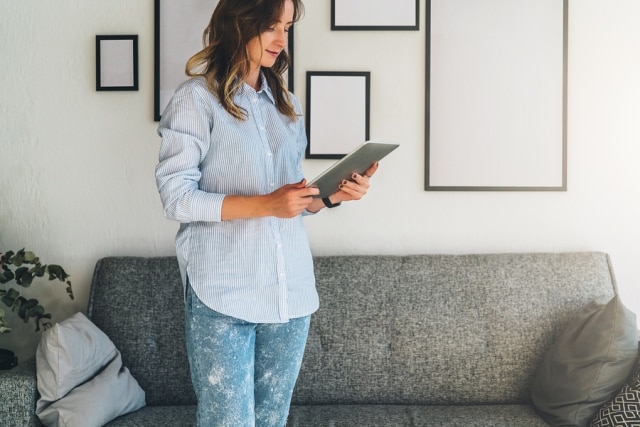 Q: What Should I Post on Social Media?
A: Consider your audience. For example, tooth luxation pictures might make your colleagues exclaim, "Fascinating!" but they'll likely make some of your patients think, "Ick!" What will attract readers looking to sit in your chair is a combination of engaging tips, photos, videos, news and ideas. Some offices post case studies about the importance of flossing, while others might spotlight a pediatric patient's first visit without cavities. Your brand and voice could be funny, creative, knowledgeable, authoritative or exciting … the possibilities are endless! Be authentic in whatever tone you decide to adopt; this will determine the types of posts best suited for you. Some good topics to share include:
Oral health tips and product recommendations
Trending topics from major dental organizations
Science or dental news
Stories that patients share from the chair
Profiles of the dental professionals in your office
Posts that encourage patients to join the conversation, like a poll or an online contest.
The key to developing an engaging online presence is creating a balance of posts. For example, 30 percent of your posts can be original content that you create, 60 percent can be shared from other sources (with attribution, of course) and 10 percent might directly promote your practice. The exact numbers can vary, but finding the right mix of entertaining, informative and promotional posts can help drive your social media success.
Q: How Often Should I Post? What Are Some Ways to Grow My Following?
A: According to a white paper on the American Academy of Cosmetic Dentistry's website, consistency is more important than "going viral" when it comes to gathering loyal social media followers. You don't have to spend all day trying to find a word that rhymes with gingivitis, hoping your jingle gets a million views and becomes an overnight internet sensation. Don't gauge the success of your post by how much interaction you receive on your posts. Instead, stay true to your voice (whether it's friendly or more scientific) and focus on posting regularly. Regular updates help to show that your office is reliable and engaged in your patients' well-being.
The specific frequency of your posts is less important than the fact that you are regularly adding new information. As a general rule, it's good practice to post at least once each week.
Q: Is There Anything Else to Keep in Mind?
A: Maintaining a practice's social media account requires responsibility and professionalism. Make sure to check off these points before you share your posts:
Discuss and agree upon appropriate posting policies as a practice before sharing your first online content.
Check your local ethical and legal regulations and guidelines to make sure that content you intend to post as part of your online presence complies with relevant rules. For example, some regions may ban a particular kind of post (such as advertising for a business) or image content.
Remove any identifying features and gain written permission from patients before sharing their images or anecdotes. Comply with all relevant data privacy and patient confidentiality regulations when posting.
Keep your posts short. Internet users are notoriously known for their short attention spans, so the shorter your posts the better. For in-depth content that requires more than a few minutes to digest, use your social media post as a teaser or include a call-to-action to encourage readers to further explore the story or study.
Be brave! Opening up on social media could lead to more reviews — good and bad — that will help you evolve how you market your practice.
You already know how to give your friends a glimpse into your daily life with the perfect balance of witty, fun and thought-provoking content. Now is your chance to leverage your social media savvy as a professional tool. With a creative attitude and a few goals in mind, you can use this powerful marketing force in the dental world to help you engage, inspire and educate current and future patients.