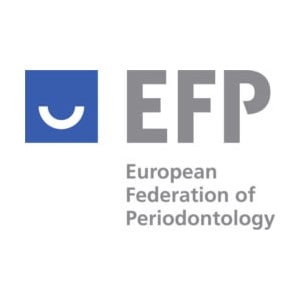 EFP Perio Sessions No. 5 – 21.05
Webinar "Soft-tissue management for immediate post-extraction implant placement"
The webinar is scheduled at 19:00 CET
Speaker: Moshe Goldstein & Moderator: Darko Bozic
Presentation of the variety of possible treatment options for proper management and augmentation of soft tissue in connection with immediate placement of implants in extraction sites with emphasis on the combination with regenerative therapy and focus on the esthetic zone.
EFP Perio Sessions No. 6 – 28.05
Webinar on"Sex hormones – do they have an effect on periodontal healt?" The webinar is scheduled at 19:00 CET
Speaker: Ali Cekici and Moderator: Spyridon Vasilopoulos
Androgens, estrogens, and progestins are able to modulate periodontal tissue response. In this webinar the relation between sex hormones and periodontal health will be discussed in the light of the scientific literature.
EFP Perio Sessions No. 7 – 04.06
Webinar on "A tissue-engineered biocomplex for clinical periodonal regeneration". The webinar is scheduled at 19:00 CET.
Speaker: Danae Apatzidou & Moderator: Nicola West
Tissue engineering (TE) by means of autologous alveolar bone mesenchymal stem cells, platalet concenrates, adn collagen scaffolds, in combination with advanced surgical techniques, constitutes a promising treatment approach in periodontal regeneration.