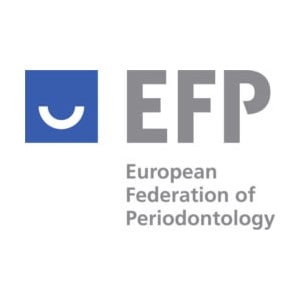 The programme for future EFP Perio Sessions has been announced and features weekly webinars from leading European periodontists on key topics in clinical practice.
Former EFP president Filippo Graziani (Italy), Virgine Monnet Corti (France), and Oly Nir-Shapira (Israel) will give live webinars on Thursday afternoons at 17:00 CET. The webinars will be recorded and published on the EFP's YouTube channel.
The calendar of webinars is:
Thursday 23 April: Filippo Graziani (University of Pisa): Periodontal surgery for complex defects. Moderator: Darko Božić.
This webinar will focus on the rationale and the techniques available to perform periodontal surgery on teeth with periodontal defects associated with a poor prognosis.
Thursday 30 April: Virginie Monnet Corti (University of Aix-Marseille): Improving smile aesthetics with periodontal plastic surgery. Moderator: Monique Danser.
How periodontal plastic surgery can modify gingival appearance and morphology. Comparing professional and patient assessment of gum aesthetics.
Thursday 7 May: Orly Nir-Shapira (private practice, Israel): Non-surgical periodontal treatment: Maximising the outcome using the personalised approach. Moderator: Monique Danser.
Mapping individual risk factors to tailor patient-specific treatment protocols to maximise the results of the minimally invasive approach.