#ColgateTalks – Fit 4 Prevention, the second of Colgate's successful annual eConferences, designed for patient-centred dental professionals, will take place on Saturday, June 10 2017.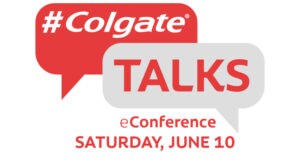 This year's theme is about how prevention can be effectively integrated into dental practice. The aim is to support dental teams on their journey from managing dental diseases to becoming personal health coaches for today's patients and to enable them to fully embrace the preventative approach. The topic will be looked at from the perspective of the dental team as well as of different patient types and their individual needs.
World-class speakers will host four linked webinar sessions, enriched by practical examples:
GenY prevention – what does it mean for your practice?
Do we abandon our caries risk patients after 18?
Beyond toothbrushing, towards a healthier mouth
The "silent" pain – what patients do not talk about
#ColgateTalks – Fit 4 Prevention builds upon Colgate's successful first eConference in October 2016, attended by over 2.500 young dental professionals from across Europe. 98% of the attendees said they would recommend the conference to their peers. Watch the replays of the 2016 eConference here.